HR

for the healthcare industry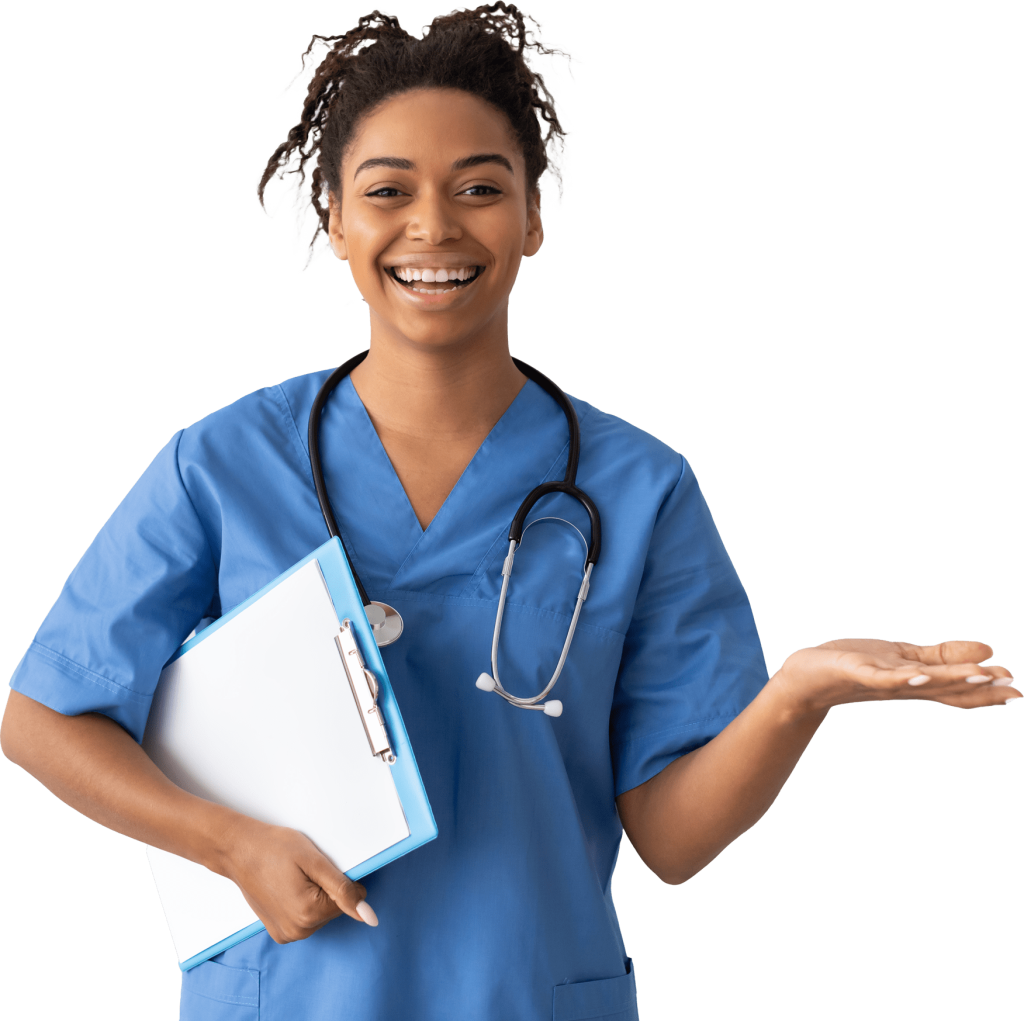 Need an issue resolved fast? Send us your details and we'll get back to you as soon as possible.
Through our experience of working with the NHS, General Practitioners and Primary Care Networks we have an excellent understanding of HR in the healthcare industry and therefore can provide qualified HR services which recognise the specialist needs of this industry.
We are renowned for our specialist experience within the NHS
Understanding your environment
We have worked closely within the healthcare industry and understand the pressures and risk involved, something which a regular HR consultant would not have experience of or would take into consideration. Whilst our full range of HR services are offered, these are tailored to healthcare providers exact needs and requirements for more specific HR medical services.
Standard HR Fixed Price Packages
Our range of Fixed Price Packages have been designed to provide GP Practices and Primary Care Networks of varying size and complexity with peace of mind on day-to-day people management issues that arise – enabling you to concentrate on running your clinical provision, looking after patients and ensuring quality of care. We've been able to help countless practices with our GP human resources knowledge.
Fixed Price Packages are a fixed price agreement (payment options for monthly or annual subscriptions), reflecting the number of employees you have. This provision includes advice for both employees and GPs. The Fixed Price Package allows you to control your budget whilst accessing expert advice without worrying about the cost every time you pick up the phone. This enables our clients to be more pro-active in the management of their staff as well as providing them with the confidence to tackle difficult HR issues quickly and effectively.
We are pragmatic in our approach and work hard to get to know you and your organisation, so the advice you get is bespoke to your needs and your clinical provision builds a reputation of being an 'Employer of Choice'. Where we can, we take a coaching approach to ensure we support the development of Line Managers in people management matters.
All packages include a free introductory face-to-face or virtual meeting for up to 2 hours to discuss your practice and people issues. We review your contracts of employment and HR medical service policies to ensure they are compliant with legislation and best practice for your sector and practice type.
All HR Healthcare and HR Medical Service Packages provide the following:
Telephone expert HR support normal office hours 8.30 – 6.00
24/7 emergency cover – support outside of the office hours for emergencies
HR Health Check – to include a review of policies, procedures, contracts, standard letters etc.
Bi-monthly HR medical services review to enable you to proactively plan and manage your team
Scheduled monthly call or email as a check-in on your people activity
Checking and drafting of letters and correspondence
Invitation to any topical webinars
Fact sheets and newsletters monthly
HR medical services updates before new legislation takes effect
Review/creation of handbooks, contracts and induction processes
We offer to review any existing contracts and handbooks and if required provide updates, amendments and bespoke replacements, ensuring compliance standards are achieved. All our contracts are checked by our independent legal advisors for up-to-date advice and meet the Good Work Plan requirements. This also includes an induction slide deck bespoke to your organisation.
Review of current contracts and handbooks:
Recommendations based on Good Work Plan
If required create new contracts and handbook
Prepare communication to employees
Design bespoke induction (PowerPoint)
Implementation of Breathe HR Software
Manage, develop, and retain talent with software that helps your organisation grow. We are a re-seller and operator of BreatheHR – the HR software your team will love; intuitive, straightforward and employee-friendly.
The success of your organisation rests on managing people, not paperwork. BreatheHR is a cloud-based solution focusing on ease of use. If you purchase a retained package for one year, we will provide the BreatheHR software at no additional cost.
For small organisations, we always recommend implementing BreatheHR Software as this helps you to be self-sufficient and reduces your contact time with Centric HR
BreatheHR helps to remove the HR admin headache and is fully GDPR compliant too
The functionalities of BreatheHR include the automatisation of holiday bookings, management of sickness absence, performance management, expenses and the organisation of documents
Costs available on request
Other project-based HR in healthcare and HR medical services include
One off investigations & disciplinaries
Sickness absence management
Workforce efficiency & planning
Management & staff training
Ensuring additional resources are value for money
An NHS client wanted Centric HR to review the hourly rates of the nursing bank staff.  Analysis showed that local market rates for bank staff were way above that of other local trusts and was driving locally employed nurses to act in such a way that was detrimental to the core workforce; hence Trust nursing costs were spiralling out of control.
Monthly recurrent savings of £50k
New rates were benchmarked and reset to ensure that the Trust would still attract bank workers and be competitive with other local trusts, but would not affect the core workforce and would encourage local staff to work additional hours as opposed to bank work. This assisted with local loyalty and commitment and saved the Trust £50k per month.
Error in rota cost a fortune!
An NHS client implemented a long shifts rota for nurses incorrectly, not realising they were paying for a break that should have been unpaid. They also failed to provide adequate rest times for staff who worked 12-hour shifts. This was both unsafe for patients and exhausting for staff, resulting in staff resources not being utilised efficiently.  
Safe practice and a recurrent saving!
Centric HR found this error within 2 weeks of analysing workforce information.  We were able to articulate to the Board the potential dangers of working in this way and illustrate potential savings of £600k recurrently per year.  Centric HR then wrote and implemented the change programme and realised even more recurrently savings of £720k per annum.  The Trust saved on bank and agency usage and effectively gained back 100s of shifts per year.  
An NHS trust were suffering due to a National shortage of staff,  resulting in an over reliance on bank and agency staff, at huge cost. There were also a number of skills gaps identified, staff members who were being underutilised and a poor career pathway, making it very difficult to attract and retain staff.
We were set the task of completing a workforce transformation strategy to resolve the issue whilst:
Offering no compromise on quality or safety.
To enhance cover, skill-mix enrichments  to improve the patient experience/care.
Optimise resources and work towards greater efficiencies.
Engage nursing staff and managers throughout the process.
Ensure clinical effectiveness and ensure working to top of licence.
Build robust workforce plans for the future.
Understand risk and ensure mitigated wherever possible.
We delivered a successful workforce efficiencies plan that incorporated:
Optimised Resources that did not compromise on quality or safety
Moved to 2-shift system contributing significantly to CPIP
Explored and planned for skill short-falls within certain areas
Mitigated risk within retirement demographic over next 5 years
Ensured clinical workforce work to top of licence or band
Introduced support roles to assist high demand areas/improve patient experience
Proactively developed a 5-year plan for new roles such as TNAs and ACP roles.
Provided a true flexible working model that met the needs of the organisation
Our plan addressed all of the issues and provided the trust with some significant cost savings of £1.7million in the first year, whilst the potential savings over 5 years is on track to deliver savings of £8.3 million.
So why choose Centric HR in the Healthcare Industry?
Specialists in NHS employee matters and HR medical services
Bespoke services tailored to your needs whether ad hoc or fixed price packages to suit your budget
We work in partnership with specialist NHS Employment Solicitors
We will work to understand your practice and offer advice that will add value to your services
We take a solution-based approach based on case-by-case risk assessments
We are a reliable and dependable provider and the repeat business we have from our existing clients is testament to this.
Transform how you manage HR admin by centralising all your information in one place.
Keeping all your employee information in one place and automating all those time consuming human resource administrative tasks, Breathe transforms the way you manage your HR. With customisable reports, automated and streamlined processes, this HR management system gives you the tools you need to support your business.