Add and update employee data quickly to cut down the time spent on employee record management.
Don't waste time manually updating employee details when you can get it all done in one go. Breathe's software lets you import your HR data in bulk, giving you more time to focus on the important stuff, like ensuring new team members are getting settled in to their new environment.
Capture everything you need
During the onboarding process, Breathe lets you import all the employee information you might need, including:
Salary
Benefits
Additional payments
Job roles
And more
Amend employee details, fast
With Breathe, amending employee records is as simple as exporting the data and re-uploading it.
This is very helpful when carrying out annual salary appraisals, quarterly bonuses, or any other benefit schemes that apply to multiple employees.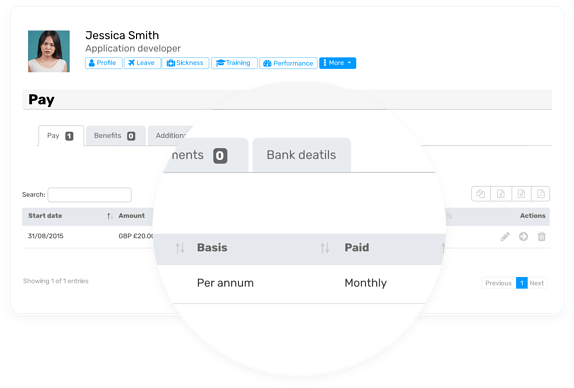 Employee records, safeguarded
Breathe is ISO27001 accredited so you can rest easy knowing your sensitive employee data, like bank details and national insurance numbers, is kept safe to the highest security standards.
Want an all-in-one HR system?
Start your FREE 14 Day Trial of Breathe HR Software, with no obligation to buy.