Centric HR was founded by Sandra Berns, a confident and versatile Human Resources and Organisational Development Practitioner with 25 years demonstrable experience and a Fellow of the CIPD.  Sandra has both Operational and Strategic HR expertise across Public and Private sectors and has assisted senior teams in meeting challenging workforce objectives in many corporate environments.
Having experience in a corporate background, Sandra has had exposure to a wide variety of employment issues from attraction and retention to exit strategies and dealing with contentious and complicated cases. Sandra also has successful consultancy experience and in terms of workforce strategy, KPIs, workforce planning and transformation, together with a specialist area of workforce efficiencies – saving huge workforce costs and knock-on process costs in corporate environments.
Sandra's philosophy is to provide a pragmatic and risk assessed approach to solving people problems through expert insight and knowledge at the fraction of the cost of a substantive member of staff. She believes in exceeding customer expectations and real value for money services for all of her clients.
"We only work with the best associates/HR staff and always try to allocate someone who is the right fit for your business. All of our associates are already vetted and proven to be reliable, experienced and expert."
The final area of expertise is with organisational development and staff engagement where Sandra has been able to deliver increased productivity and improved customer satisfaction through staff engagement. Shortlisted for a national award with the like of Starbucks and Adidas, Sandra is well rounded professional who believes that even small businesses should engage people with their business objectives. "By linking employees to the customer experience, this positions them both at the heart of what you do. Done successfully, this realised business goals and signals the start of an exciting journey."
Sales and Marketing Director
Steve has 30 years' experience working with employers and assessing their workforce needs. His specialist advice and support on how to optimise part-time working and peripheral workforce options, provide a clear return on investment to employers. As Sales and Marketing Director, Steve believes in exceeding customer expectations and providing a real value for money service.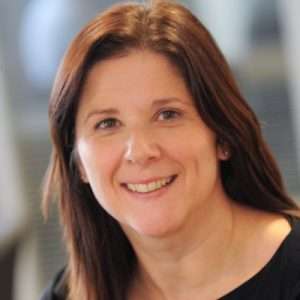 Helen has 28 years' experience managing people, with 12 years working in generalist roles in HR. Helen has extensive knowledge of both not for profit and private sectors. An exceptional HR practitioner, Helen is commercially aware, with specific experience in transformational change, operational HR, tribunals, pensions and auto enrolment. Helen's project managment skills include experience of merging HR information systems and implementing HR software.
Helen also chairs the Personnel, Finance and Premises Governance Board in a local school.
With a passion to follow and develop her career in HR after being a McDonalds Line Manager for 3 years, Amy has hit the ground running and is often the first point of contact in the business.
Amy supports companies with basic HR advice, general administration, and the setting up of our partner software, Breathe HR.  Her sunny disposition makes her a pleasure to work with and clients and colleagues regularly provide fantastic feedback!
Margaret is a well-qualified and highly experienced management consultant and executive coach. With a background in operational and strategic HR management she brings a refreshing and pragmatic approach to supporting business leaders across all sectors, in meeting all the challenges they face.
Margaret specialises in organisational design, transformational change, pay and reward structures and complex employee relations. She also coaches and mentors a wide range of clients. Alongside her management consultancy business Margaret is also Director of a Community Interest Company focused on providing high quality, diverse and inclusive arts, cultural and learning experiences in the local community.
Abi has nearly 20 years of HR and L&D experience. She has predominately worked in retail, FMCG and food manufacturing. Her HR experience specialising in change agendas; TUPE, Restructure and redundancies. Abi has many years of creating and facilitating leadership and management courses, often bespoke to the business. A level 7 qualified coach and mentor, Abi uses colour personality profiling to get the best out of individuals and teams, helping them to be the best they can be.
Debbie is a fully qualified HR professional with over 25 years of strategic and operational HR experience in both public and private sector organisations. As an HR generalist, and trusted HR business partner, Debbie adds value to organisations by providing people based solutions in the workplace.
Practical, personable and passionate about human resources and people management, she takes the time to truly understand your business and recommend the right solution for you.
In addition to her HR consultancy work Debbie is a Trustee for a local children's charity and a local advisory committee member for a local children's school.
With 20 years' experience working within a HR/people development remit, Marie has held various senior positions within private sectors such as, automotive pressings, food manufacturing, processing, agriculture sectors and occupational health charity, before starting her own consultancy business.
Aside from many years of generalist HR management, Marie is practised in significant change projects, including talent and succession planning implementation, job restructuring, site closures, redundancy and outplacement of staff.
Marie chairs a board of trustees for an occupational health charity, as well as volunteering as an Enterprise Adviser, working directly with her local secondary school's senior leadership team to develop their careers programme.
Louise is a seasoned Senior HR professional with a successful track record spanning 18 years supportingbusinesses to promote and enable growth via transformation and change.
She has worked to develop organisations for success and build winning teams to drive strategic outcomes for the business.  She brings extensive experience in many aspects of the HR function and has worked in both the corporate and SME environment demonstrating adaptability and prioritisation of work to suit the specific business environment.
Specialisms for Louise include Organisational Support and Design, Project Management and Delivery, Programme Design and Development and Performance and Talent Management.
Regardless of the work required Louise stands by her values of honesty, transparency, integrity, trust and respect and through these will get to know your business, the reasons behind the need for her expertise and seek to offer solutions that are best suited.
An innovative organisational learning, development and change management specialist, used to making strong commercial impact in fast paced business environments. Organised, engaging and emotionally intelligent professional that possess strong credibility and influence at all organisation levels.
Specialties: organisation development, learning and development, business change, internal communications, event management, employee engagement, executive coaching, management development, leadership development
With 20 years experience working within HR, People Development and Organisational Development, Matt has held various senior positions within a broad range of sectors including Waste, Water, Energy, Housing, Manufacturing, Financial Services, Construction and Property Maintenance.
Matt's HR experience specialises in:
Leadership and Management Development
Organisational Development
Apprenticeships and getting the most of your levy
Workforce Planning
Succession Planning
Employee Relations
Employee Engagement
Matt is a Level 7 Executive Coach and Mentor and passionate about building an effective team and business that has the competence and capability to succeed.
Deb has worked in administration for 25+ years and has a wealth of experience across most sectors including recruitment services and HR. Deb can support companies with general administration, the setting up of or partner software, Breathe HR and systems and processes as well as supporting the team generally.
One of Centric's associate HR Consultants, Rob previously worked in operational management where he developed insight into people management and business. Rob has worked in a range of sectors including telecoms, care, dental and energy.
More recently Rob established an HR Consultancy focusing on services for small businesses with between one and 20 employees. He is also the Head of HR for an SME business that generates heat and power through biomass.
Jayne has 15 years' experience of generalist HR across the spectrum of the employee cycle. She has both public and private sector experience with a good grounding in both NHS and Facilities Services industries. Jayne is an expert in undertaking investigations and organisational change.