Centric HR was founded by Sandra Berns, a confident and versatile Human Resources and Organisational Development Practitioner with 25 years demonstrable experience and a Fellow of the CIPD.  Sandra has both Operational and Strategic HR expertise across Public and Private sectors and has assisted senior teams in meeting challenging workforce objectives in many corporate environments.
Having experience in a corporate background, Sandra has had exposure to a wide variety of employment issues from attraction and retention to exit strategies and dealing with contentious and complicated cases. Sandra also has successful consultancy experience and in terms of workforce strategy, KPIs, workforce planning and transformation, together with a specialist area of workforce efficiencies – saving huge workforce costs and knock-on process costs in corporate environments.
Sandra's philosophy is to provide a pragmatic and risk assessed approach to solving people problems through expert insight and knowledge at the fraction of the cost of a substantive member of staff. She believes in exceeding customer expectations and real value for money services for all of her clients.
"We only work with the best associates/HR staff and always try to allocate someone who is the right fit for your business. All of our associates are already vetted and proven to be reliable, experienced and expert."
The final area of expertise is with organisational development and staff engagement where Sandra has been able to deliver increased productivity and improved customer satisfaction through staff engagement. Shortlisted for a national award with the like of Starbucks and Adidas, Sandra is well rounded professional who believes that even small businesses should engage people with their business objectives. "By linking employees to the customer experience, this positions them both at the heart of what you do. Done successfully, this realised business goals and signals the start of an exciting journey."
Sales and Marketing Director
Steve has 30 years' experience working with employers and assessing their workforce needs. His specialist advice and support on how to optimise part-time working and peripheral workforce options, provide a clear return on investment to employers. As Sales and Marketing Director, Steve believes in exceeding customer expectations and providing a real value for money service.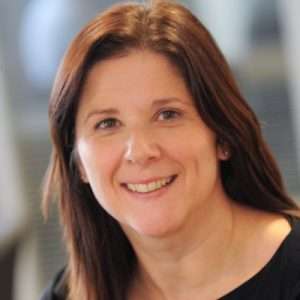 Helen has 28 years' experience managing people, with 12 years working in generalist roles in HR. Helen has extensive knowledge of both not for profit and private sectors. An exceptional HR practitioner, Helen is commercially aware, with specific experience in transformational change, operational HR, tribunals, pensions and auto enrolment. Helen's project managment skills include experience of merging HR information systems and implementing HR software.
Helen chairs the National Housing Federation (West Midlands) HR Forum and also chairs the Personnel, Finance and Premises Governance Board in a local school.
Jayne has 15 years' experience of generalist HR across the spectrum of the employee cycle. She has both public and private sector experience with a good grounding in both NHS and Facilities Services industries. Jayne is an expert in undertaking investigations and organisational change.
One of Centric's associate HR Consultants, Rob previously worked in operational management where he developed insight into people management and business. Rob has worked in a range of sectors including telecoms, care, dental and energy.
More recently Rob established an HR Consultancy focusing on services for small businesses with between one and 20 employees. He is also the Head of HR for an SME business that generates heat and power through biomass.
Deb has worked in administration for 25+ years and has a wealth of experience across most sectors including recruitment services and HR. Deb can support companies with general administration, the setting up of or partner software, Breathe HR and systems and processes as well as supporting the team generally.