We're here to help with solutions tailored to your needs including 'Pay As You Go HR' for as and when you need us, 'Fixed Price HR Packages' for on-going support and a range of HR Packs you can purchase online.
We work with a wide range of businesses throughout the UK helping them to align their HR and business strategies to maximise growth.
For the healthcare industry
We have a dedicated team of HR consultants that have experience of working with the NHS, General Practitioners, Primary Care Networks and with other allied healthcare providers.
For employment solicitors
We work with employment solicitors and their clients throughout the UK to provide a broad range of support and advice for dealing with a wide range of workforce issue.
Nationwide HR Consultants in Staffordshire
HR Support For Small Businesses
Pay As You Go Or Fixed Price HR Solutions
HR Practioners With Specialist Skills
HR Expertise When You Need It
Need an issue resolved fast? Send us your details and we'll get back to you as soon as possible.
If your business is looking to grow and needs help with its HR we'd love the opportunity to speak to you.
At Centric HR we are not one of those traditional HR Consultants that roll out standard information and put constraints and hurdles in front of you. We are proactive, helping start up, small, SME, corporate businesses and public sector organisations concentrate on their core business whilst ensuring you are HR compliant and adding real value to your business. We have also helped a large number of our clients save money through workforce efficiency and planning programmes.
Supporting businesses with traditional operational HR services through to more complex casework, we offer pay as you go (ad hoc hourly rate) and fixed price packages, tailored to meet your requirements. Please give my team a call today and let us help you make HR work for you.
Sandra Berns
Managing Director, Centric HR
Discover how Centric HR can help your organisation…
Transform how you manage HR admin by centralising all your information in one place.
Keeping all your employee information in one place and automating all those time consuming human resource administrative tasks, Breathe transforms the way you manage your HR. With customisable reports, automated and streamlined processes, this HR management system gives you the tools you need to support your business.
Align your HR & Business Strategies to maximise growth
Anticipate and manage change
Attract and retain talent
Simplify processes
Lay the foundations for the future
Make savings through workforce efficiencies
We're helping SMEs grow.
Please give us a call on 03333 660 567 to discover how we can help you.
Clients We Have Worked With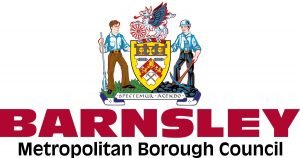 David Lawson – Director D&B Associates
"Sandra is an exceptionally talented HR professional who works at all levels of the organisation. Sandra showed leadership throughout her dealings with the Estates Team and private sector bidders during PFI negotiations. Sandra also assisted with a number of restructuring projects showing great professionalism."
"I would just like to pass on my thoughts regarding Helen, Amy and the team at Centric. They have been professional, informative and helpful at all times during the whole process of the restructure of my employer, but above all they have also been kind, caring and understanding to everybody's different circumstances. They dealt with all my queries without any trouble and if ever there was a question they couldn't answer they would get back to me as soon as they possibly could. I would like to personally thank them for all their help and would like to wish them all the best for the future. They are truly a credit to their profession."
Sue Noyes – TASC The Ambulance Staff Charity
"Centric HR worked with the TASC team over a number of months. Centric worked professionally and put in place a number of policies and a staff handbook, at a particularly challenging time for the charity. They also provided excellent professional advice to myself as we worked through a sensitive issue for a member of staff – very wise counsel at that time was much appreciated."
Sarah Murray – Warrior Doors
"Sandra has been a fantastic help over the past 18 months helping Warrior Doors Ltd and myself really get to grips with our HR responsibilities. She has a vast knowledge and is brilliant at explaining complex matters and guiding you through the dos and don'ts. Sandra is professional, approachable and extremely likeable and has proven herself to be a great asset to us. I cannot recommend Sandra enough, if you have any HR needs Sandra Berns is definitely the person for the job."